In MEMORIAM
Brian Logan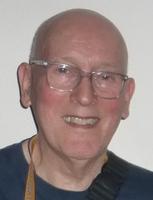 It is with a heavy heart that I mention that our friend Brian Logan has passed away.
Brian was diagnosed with colorectal cancer which metastasized and spread throughout his body.
Brian Logan was a dear friend to many in the Miami High class of 1960.

He will be sorely missed, both as an incredible healer/chiropractor and a dear friend.

There will be a Celebration of Life from 3:00-5:00 on Saturday, March 5th at

MASPONS FUNERAL HOME
3500 S.W. 8th Street
Miami, Fl, 33135
(Across from the Versailles Restaurant)
There will be an open mic for those who wish to share.
Reported by Joel Rifkin