ANNOUNCEMENTS
•

Have you checked "What's New" Today?

HOTEL UPDATE 5.11.21

Our Group Room Block is FULL

The Hotel Is SOLD OUT

You can call around the class to see who has an extra bed

DO NOT SAY WE DIDN'T WARN YOU!!!

Our Last Great Blast is Definitely ON for:

July 23-24-25, 2021

Click the radio buton next to >O< in the Profiles link to see who's coming

Those already registered are Sooooo Ready to get on with it and are making the appropriate arrangements to attend in July. This includes re-confirming your Hotel Reservations as well as:

GETTING THE VACCINE - ASAP.

You owe it to yourself, your loved ones, and your classmates, not to mention... the Quarantine Weary Back Office Hamsters!

As for those that cancelled previously due to other commitments, we hope you will now join us along with those that have NOT YET REGISTERED.

This will be our One and Only

LAST GREAT BLAST

so We REALLY want to see EVERYONE.

Don't forget to report your VAX status on "What's New"

As always, {*click*}> CONTACT US with your ???'s. The Back Office Hamsters got nuthin' else to do right now - well actually they do - but their secret is safe with us. (:-0}>

StingaReegards,

THE COMMITTEE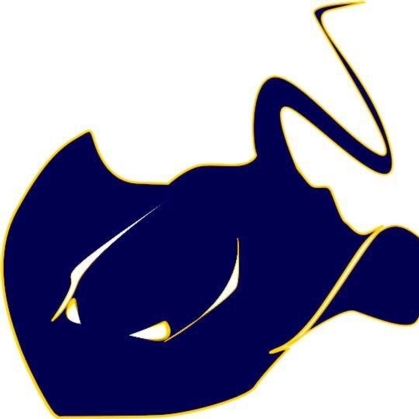 WELCOME STINGAREE!!!
To The Official Website of The
MIAMI HIGH SCHOOL
Class of 1960
Here's where you'll find the Latest and Greatest on our Class including: REUNION INFO, Classmate Profiles, Announcements, What's New, etc. It's almost like passing notes in class or hanging out at Shirley's, Campus Corner, or standing around L.J. and gossiping in the East Patio... well not quite, Shirley's and C.C. are long gone (*sigh*) and there's no Fountain or Palm Trees here, but you get the idea.
And... It's better than facebook 'cause -
THE WHOLE CLASS is HERE!
The most current class roster has been loaded into the site data base, all 900+ of us, from Abdenour to Zucker. This website replaces the Reunion Directories of the past but it will be up to YOU to edit YOUR OWN details, and Create YOUR OWN profile, once you have JOINED the site. Only Classmates who have officially LOGGED INTO the site are able to view classmate Profile Pages, Add photos, make comments and communicate with your classmates via this Website.
In Order To JOIN this Site, Click on FIRST TIME VISITORS at the top to see how the site works, then scroll down to #2 JOINING THE SITE & SETTING UP YOUR PROFILE and follow the instructions.
THAT'S IT! You'll be set to receive Offcial Class Emails, Important Updates and other Neat Stuff, but you MUST have joined and be signed in to make comments on WHAT's NEW, send, receive and view messages from other classmates.
The latest HOT Announcements appear on the Home Page. Anything else that's NEW and Important will show up in the Black Navigation bar at the top or the links along the left side under the School Picture or in an OFFICIAL EMAIL from this site.
Take time to cruise the different links to familiarize yourself with all the neat stuff our site brings to the Wonderful World of the Miami High School Class of '60.
GOT ???'s, click the CONTACT US Link on the upper left and the Hard Working Back Office Hamsters will get back to you A.S.A.P.
Sooooo... all you STING '60's, check back OFTEN to see What's New and Exciting with the GREATEST CLASS to ever roam the halls of the GREATEST HIGH SCHOOL IN THE LAND.
STINGAREES FOREVER